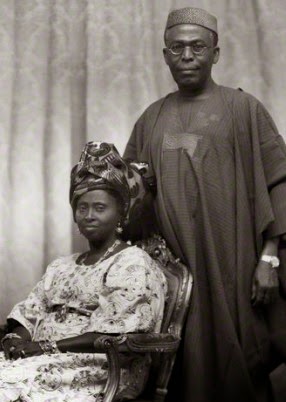 Late Chief Mrs H.I.D Awolowo and her husband Chief Obafemi Awolowo.
Chief Mrs H.I.D Awolowo dies at 99 at home in her sleep in Ikenne.
Chief (Mrs) Hannah Idowu Dideolu Awolowo,finally went home to join her husband,the legendary Chief Obafemi Awolowo.I was beginning to thing Chief Mrs H.I.D. Awolowo was going to live forever! But like everything else,what goes up must come down and every thing that has a beginning must have an end!
She died yesterday 19th September
at her Ikenne,Ogun state home at
age 99,just 2 months short of living to 100 in November,which is when she was born.
As you can expect,there has been condolences coming in from all quarters of the country,and the No 1 man in Nigeria,President Muhammadu Buhari has sent condolence messages too.
"On behalf of the Federal Government and people of Nigeria, President Buhari extends sincere commiserations to the children, grandchildren and great grandchildren of the 'Jewel of Inestimable Value' on the death of their famed matriarch, just a few weeks before her hundredth birthday," a statement signed by the president's spokesperson, Femi Adesina, said.
"The president joins them and millions of admirers of her late, revered husband, Chief Obafemi Awolowo in mourning Chief (Mrs.) Awolowo who will be long remembered and celebrated as the famous spouse and pillar of strength of the late nationalist, political leader and sage.
"President Buhari believes that Chief (Mrs.) Awolowo will always be honoured too for the indelible legacy of very significant, behind-the-scene contributions to communal, state, regional and national development which she has left behind.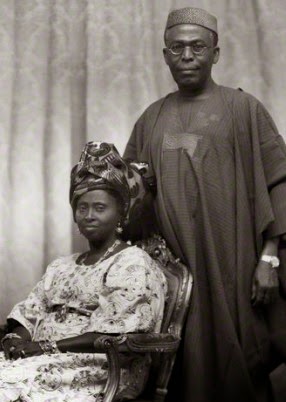 Finally together again after 28 years apart
"The President prays that God will comfort Chief (Mrs.) Awolowo's family, relatives, friends, associates and admirers, and grant them the fortitude to bear her irreparable loss.
"He also prays that the Almighty will receive the late matriarch's worthy soul and grant her eternal rest from her long, earthly service to her renowned spouse, family, community and country," the statement also said.
Mr. Buhari also commiserated with Vice President Yemi Osinbajo, whose wife, Dolapo, is a grand-daughter of the departed matriarch.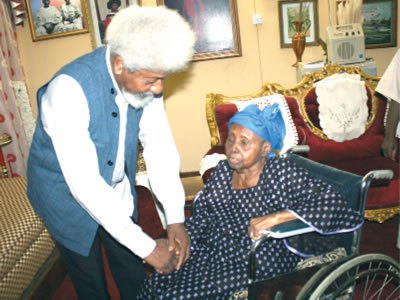 with Professor Wole Soyinka.
Mrs Awolowo was a rock behind her husband Obafemi Awolowo who died May 9,1987 almost 30 years later she

is going home to join her husband.