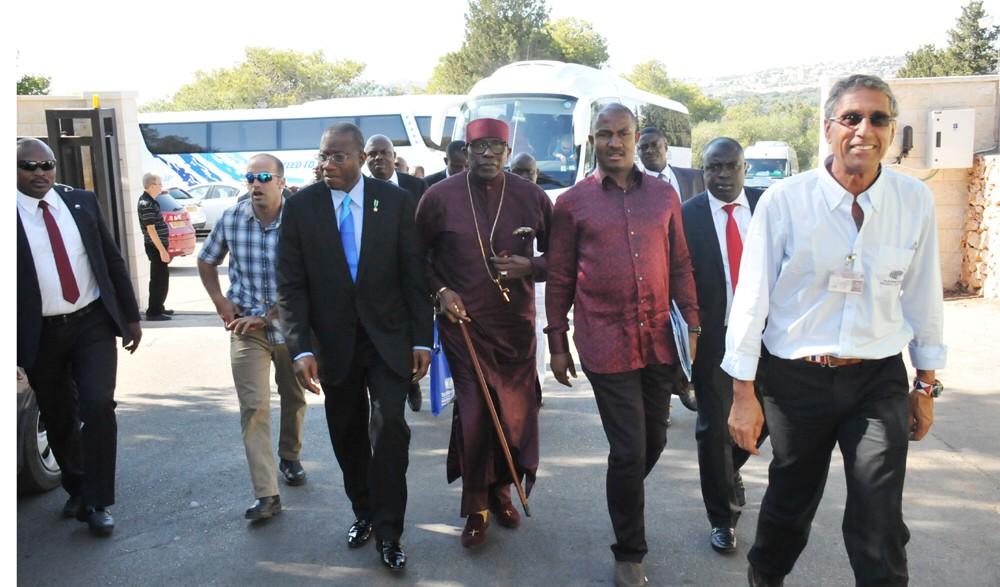 So President Goodluck Ebele Jonathan is in Israel for the 2014 pilgrimage.But something interesting caught my eye.The President was in the company of Ayo Oritsejafor. Isn't this wrong bearing in mind there is an investigation pending regarding an arms dealing Oritsejafor is indirectly involved in? As you all know,Ayo Oritsejafor,the President of the Christian association of Nigeria,was involved in an arms scandal.His private jet was used to fly to South Africa where $9.3m was found onboard.The money was said to be money for the purchase of arms.
Oritsejafor while admitting the jet was his,said he had loaned it out through a rental company.The issue as far as i know has not been resolved.At least there has not been an official announcement.So bearing this in mind,should the President of Nigeria be seen hanging openly with such a man while this issue is pending?Why are Nigerian so blatant with their acts of impunity?
Now how can Ayo Oritsejafor be investigated fairly when he is a "padi padi" of the President of Nigeria? Nigeria we hail thee.