Shelley Dufresne and student.
The group liaison with a student case of the two teachers from Destrehan High School,Shelley Dufresne, 34, and Rachel Respess, 24,took a new twist when it emerged one of the teachers,Shelley Dufresne,had several encounters with the boy
prior to their sep 12 meeting.
It has also be learnt that Shelley Dufresne,was the one who initiated the intimate liaison by
enticing and transporting the teenage student to Rachel Respess' apartment with the sole purpose of having and engaging in intimate acts,and that Shelley approached Respess in order to

proposition her into joining the encounter.
This

new details emerged on Thursday with the release of booking records by Kenner police on Shelley Dufresne, and Rachel Respess.
Respess told detectives she was aware that Dufresne was bringing the boy to her apartment for s#x.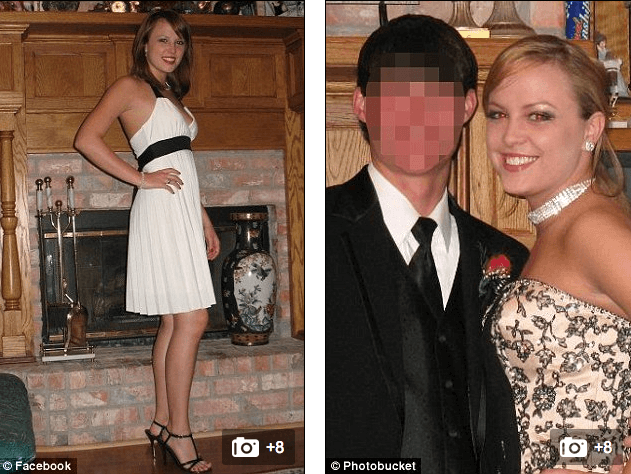 The booking record was released a day after Kenner police arrested the two teachers on charges of carnal knowledge of a juvenile, indecent behavior with a juvenile and contributing to the delinquency of a juvenile. Each was released on a $7,000 bond.
Dufresne earlier had been arrested in a separate incident, for allegedly having intimacy with the boy on an unspecified date in September at a home in Montz, where she lives. The boy was student in her English class, and had been a student in Respess' English class in 2013-14. The two teachers were friends.
The boy, now 17, told investigators he consented to s*x with his teachers. At age 16, however, he was a juvenile under Louisiana law, with limited -- if any -- ability in the eyes of the courts to consent to s*x with an adult. Even between student ages of 17 and 21, Louisiana law forbids sxual encounters between educators and students.
Kenner Police Chief Mike Glaser said that Rachel Respess gave investigators a statement where she "almost" confessed to having s#x with the student but did not go into "intricate details."
"She gave a similar account of his story," Glaser said. "But she stopped short of a total confession."
Kenner police have not received a statement from Shelley Dufresne.
Authorities said they first learned of the boy's special relationship with his English instructors when school system officials told the St. Charles Parish Sheriff's Office that he was "bragging to other students" of having liaisons with teachers."
Glaser said investigators have "no doubt" that the women had sxual intercourse with the student -- and that they are investigating a rumor that the encounter was recorded on video.
Both teachers have been suspended from their jobs without pay, a spokeswoman for St. Charles public schools said.