The troubled comedy legend is everywhere,even his walk of fame star
can't get away from his scandal.
Workers had to do some serious work to clean off the vile writings placed
on B
ill Cosby Hollywood Walk Of Fame star
Be
fore the men got to the work —
this is how Cosby's star,
which was placed in
1977looked early friday morning.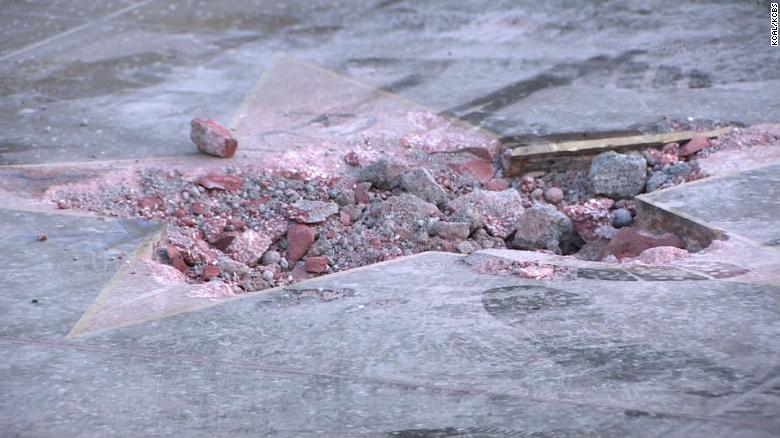 A vandal had scrawled "Rpist" three times over the star.
Cosby is accused of assaulting dozens of women in the '70s and '80s.
But part of the $30,000 fee to be on the Walk of Fame goes toward
maintenance and upkeep.So while our
RumorFix
reporter was on the
scene, he saw the workers buff the star, use a high-speed sander,
then scrub it.
The last step is adding the clear coat to make "Bill Cosby" shine again.