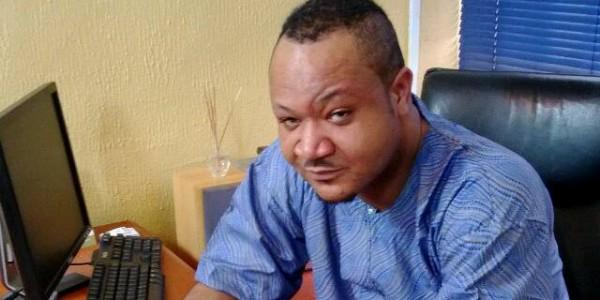 I didn't know what to believe regarding popular Nollywood actor Muna Obiekwe.There were reports all day on Sunday that the actor died.Succumbing to his Kidney ailment.Obiekwe was said to have died in Festac Town,Lagos.But while that was news was being digested with sadness on social media and news outlets,a message surfaced on a twitter account supposedly belonging to the actor.
The message from the twitter account posted : 'WTF! How can someone joke with an issue of death, pls o everyone I'm alive and well by His grace..Don't know where they got it From…People should mind what they post as stories, sound the alarm and tell others that
I,Muna Obiekwe is alive and well…'
You see how confusing that is? But it has since been reported that the account was fake,now what kind of person would wanna do something terrible like that? For a person who was not even 24 hrs dead? But the poor actor is indeed dead.Muna Obiekwe died on arrival at a hospital in Festac on Sunday.
Muna had been undergoing dialysis sessions for treatment regarding kidney problems for weeks before he finally gave up the ghost today....
Its so sad..You would think with the rate people are dying in Nigeria from Kidney related issues,the government would enhance their hospitals with more equipments.
These citizens of Nigeria should't automatically have a death sentence once suffering from kidney problems.They also should not have to sell all their properties,this should be free treatment for them
Do you hear the current politicians talk about this in their current campaigns? No..they are too busy with stupid nonsense attacking each other rather than dealing with important issues that will benefit Nigerian...RIP Muna Obiekwe.
Below are some of the tweets posted from a fake Muna Obiekwe account.How can some people be so callous? I just can't understand what kind of creatures we got masquerading as humans.They are worse than animals!