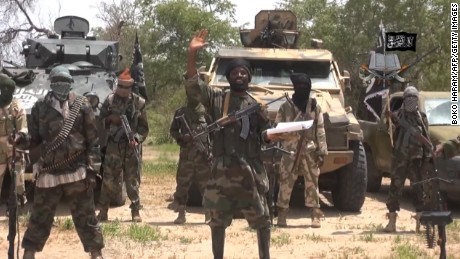 Iran to help Nigeria in fight against Boko Haram?
Not sure if i think this is a good idea.Once you start letting other countries into your affairs,it usually leads to something else.
Iranian government has announced its willingness to use its expertise and experience in fighting terror groups, ISIS and Al-Qaeda in their country to help
fight Nigeria's terror group, Boko Haram.

Speaking at the ongoing 4th Assembly of the African Union (AU) Heads of State and Government in Addis Ababa, Ethiopia today Jan. 31st, the Iranian Deputy Foreign Affairs Minister, Amir Hossein Abdollohian their country is willing to help Nigeria and Somalia in combating terrorism.
"Boko Haram in Nigeria and Al-Shabaab in the Horn of Africa are similar with Al-Qaeda and ISIS in parts of the Middle East using similar methods of operations to cause havoc to the people of the two regions. Iran is therefore willing to use its experience in dealing with terror groups to assist in combatting these groups in Africa." he said