All African movie lovers are still trying to get over the shock of
Ghanaian actors Yvonne Nelson and friend John Dumelo fighting on social media.Both stars were the best of friends who alwways shared things together so it was hard to see both of them go for each other publicly.
John who was absent at the a Yvonne Nelson led protest against shabby power supply. John was reported to have defended the president of Ghana and Yvonne called him a kiss
ass. The 31-year old took to his Twitter page to call her out and she has finally responded.



Now model/actress Yvonne Nelson spoke to a radio station Y107.9FM explaining what really happened and maintaining that she and John are still good friends-



"I'm sure everyone knows John will forever be my baby boo, love, friend, best friend… charley I can go on and on. Chaley I love John oh, we were not fighting, it was just some little child's play on social media. So me and John we are good, don't get worried and don't get scared. His an amazing guy, I don't think he is in Ghana now. When he comes I know he is going to say all the nice things about me. Me and John we are homies, we are Fantes."
"It's just the campaign or whatever that started this but let's not go there. Because I think the a*s kissing tweet wasn't too bad for him to react that way because I normally tell him he feels like a hundred donkeys and hundred chickens and he is cool. We play like that and we have that relationship. It's all political.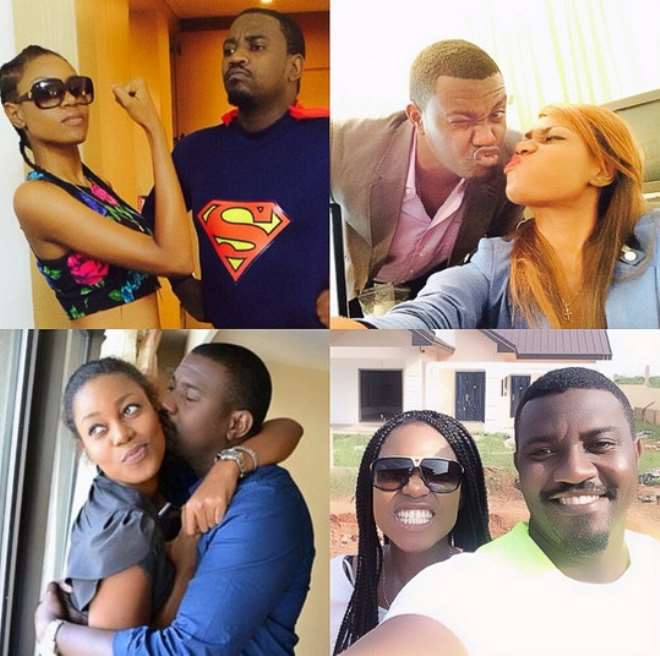 Yvonne Nelson defended the accusation that she in anger went as far as deleting instagram photos of she and John, saying that she on occasion deletes some of her Instagram photos.
John is yet to respond to her claims that all is well. He is currently away visiting Guinea
.