Damian Marley and Seun Anikulapo Kuti.
Seun Kuti and Damian Marley,sons
of two of the greatest musicians to ever live,
Fela Anikulapo Kuti and Bob Marley
took a memorable picture.The two musicians have carried on were the parents
left off in the same genre.
Reggae
and
Afro beat
.That's not the only thing the two have in common.As you can see from Seun,they are also both Ganja advocates.
Bob Marley.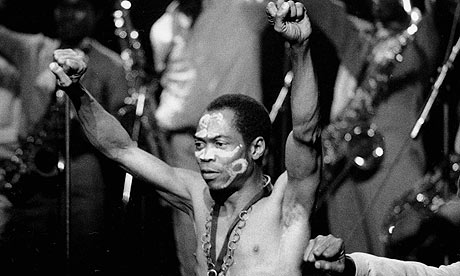 Fela Kuti.

Damian has been quiet on the scene lately,there was a time he busted onto the international scene,we trust something heavy is coming soon.Seun kuti on the other hand keep on touring the world with his
Egypt 80 band
.Don't stop the music.