The Sam Allardyce scandal is the last thing both the FA and big Sam himself needed.How long has he been in the England manager's job?And he is already caught up in this scandal?An absolute disgrace and embarrassment for all parties involved.
Why do these men do it?How many times have we seen these stings?These set ups?And yet they
keep falling for it time and time again.Greed,that simply is what it is.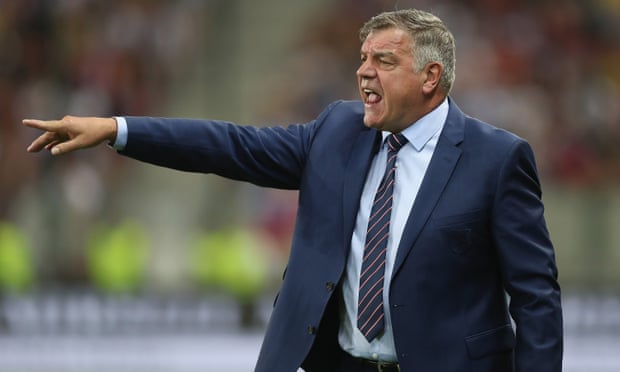 The Sam Allardyce sting is a huge shock.After the previous scandal he was involved in and cleared in 2006,you would think this was the last thing he will even come close.But for Big Sam to now be caught up in this financial sting is incredible to say the least.
Now the Telegraph Sam Allardyce sting story is sure going to rock football as there are many more scoops involving some top names coming out after the extensive Telegraph investigation.
So what exactly did big Sam do?Sam Allardyce used his position as England manager to negotiate a £400,000 deal and offered advice to businessmen on how to "get around" FA rules on player transfers, The Telegraph disclosed.
Before he had even held his first training session as England's new head coach, Allardyce negotiated a deal with men purporting to represent a Far East firm that was hoping to profit from the Premier League's billion-pound transfer market.
He agreed to travel to Singapore and Hong Kong as an ambassador and explained to the "businessmen" how they could circumvent Football Association rules which prohibit third parties "owning" players.
Unbeknown to Allardyce, the businessmen were undercover reporters and he was being filmed as part of a 10-month Telegraph investigation that separately unearthed widespread evidence of bribery and corruption in British football.
O
ver the course of two meetings, lasting four hours in total, Allardyce told the fictitious businessmen that it was "not a problem" to bypass the rules introduced by his employers in 2008.
He said he knew of certain agents who were "doing it all the time" and added: "You can still get around it. I mean obviously the big money's here."
During Allardyce's meetings with the reporters he also:
Criticised his predecessor in the now infamous Sam Allardyce Roy Hodson meme, dubbing him "Woy"
and saying that he "hasn't got the personality" for public speaking;
Said England's players were underperforming because they had a "psychological barrier" and "can't cope";
Suggested that players who were not being played for their club should not be picked for England;
Described the FA decision to redevelop Wembley as "stupid".
The issue of "third party ownership" in football has been described as "slavery". It effectively allows companies to own a stake in a footballer. The FA led the way by banning the practice in 2008 and football's world governing body, Fifa, followed in 2015.
Allardyce, 61, told his prospective employers it was "not a problem" to dodge the "ridiculous" rules.
L

ast week the England manager followed up his initial meeting by having dinner with representatives of the fictitious firm in a Manchester restaurant, where he discussed dates when he could fly to Singapore.
Allardyce, who is paid £3 million a year plus bonuses by the FA, now faces questions about his judgment just weeks after his first and so far only match in charge of the national side. During the meetings he also made a series of remarks about the previous performances of the England team.
He said that Roy Hodgson was "too indecisive" during England's crucial European Championship defeat to Iceland. He also said that Gary Neville – Hodgson's assistant – was "the wrong influence" and should have been told to "sit down and shut up".
Now the odds are very high that Sam Allardyce will be sacked and if he is,he has no one to blame but himself!How can anyone be so stupid?Football managers are greatly rewarded.You are already a millionaire many times over,your dream job pays you £3m a year,still Big Sam was not satisfied.I hope this is a lesson to others.I also hope if the Sam Allardyce video show any criminal evidence,he is prosecuted and if he has to be jailed,so be it.I feel absolutely no pity for this greedy fool.Another sad day for football.