The question of what is Nigeria known and famous for is one that generates a great interest.We know for a fact that 1 in every 4 black people in most parts of the world are more likely to be from Nigeria than anywhere else.But what is this very popular and often controversial country better known for?
Here are some interesting facts..
Nigeria is the most populous black nation in the world with a population close to 180 million people.
It has more than 250 ethnic groups.Some of these ethnic groups are Hausa,Igbo ,Ijaw,Kanuri,Fulani,Ibibo,Tiv and many more.
Religion is a huge thing in the country and Christianity and Islam are the two main religion practiced by the people.Some of the most popular pastors in the world are Nigerians.
Pastor Adeboye,Pastor Chris Oyakhilome,Pastor Ashimolowo,Pastor TB Joshua and Pastor Oyedepo are all multi millionaires in every currency and well known in all parts of the world.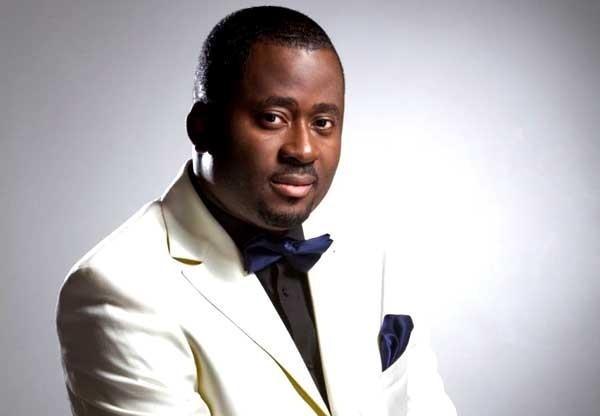 The country also has the largest River in West Africa,the River Niger.
Entertainment is huge in Africa and the most popular movie industry in the whole of Africa happens to come from the country.It's name was coined from the American movie industry's theme,Hollywood.It was cleverly termed as Nollywood.Nollywood today is embraced by movie watchers all over the world and next to Hollywood and Bollywood,is the biggest movie industry.Many stars have become household names through this creation.Some of those who readily come to mind are Genevieve Nnaji,Omotola Omosexy,Ramsey Noah,John Dumelo who is actually Ghanaian but big in Nollywood,Peter Edochie,Mercy Johnson and many many more.
As far as the Caribbean,the USA and the UK,Nigerian movies are being eagerly chewed up by enthusiastic movie lovers.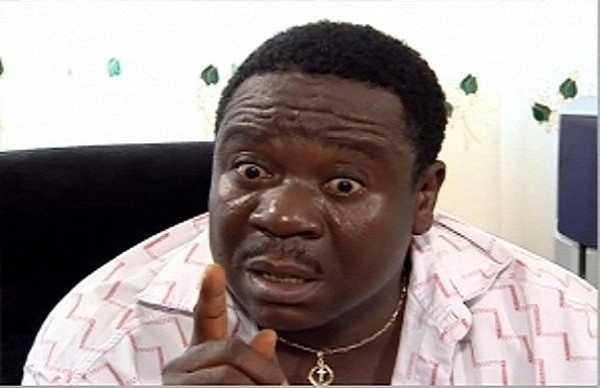 Nigeria has also taken over the music scene in Africa and in many countries around the world in the shape of Afro Beats.You can hardly go anywhere in the world now without having the music of the nations greatest stars blaring in your ears.Be it USA,UK,France,Germany,Malaysia or anywhere you can think of.Some of these famous music stars are Davido,P Square,Wizkid,Tiwa Savage,D'Banj,2Face Idibia and many many more.Along with Nollywood,the music sector has become the biggest earner for the country and also it's biggest ambassadors outside it's shores.
D'BANJ
Wizkid.
Sports especially football is another thing that the country is widely known for all over the world.From the Nigerian Super Eagles football team of the 1994 world cup which the whole world fell in love with,that included stars like Nwankwo Kanu,George Finidi,Rasheed Yekini,JJ Okacha to the most recent stars like Ahmed Musa,Mikel Obi,Vincent Enyeama and many many more.These are players who have transcended in their fields by being loved equally abroad as they are back home.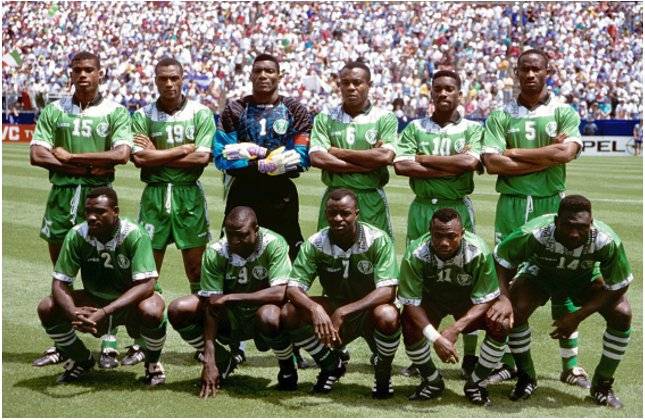 The irresistible and world famous Super Eagles players of 1994.
Unfortunately,there is always 2 sides to a story.Though there are many positive things the country is famous for,there are also some negative sides that some have exported abroad.It is well known that Nigerians are regarded as fraudsters due to a few who made the illegal 419 scam popular.
But this does not reflect the true Naija or Naija spirit as you can see from various things portrayed earlier.
Hope you enjoyed reading this piece.