Nancy Isime biography takes us through her relationship,movies career,fashion and hair style and marriage news.
The media personality, actress and model was born December 17 1991. Nancy hails from Edo State and was born there, she studied a course in social work at the University of Lagos.
She lost her mum at an early age and was brought up by her dad who wanted her to be a lawyer.
We don't know anything about her sibblings as this has hardly been mentioned by her.
The 28 year old won the Miss Valentine International beauty pageant in 2009, she also won second place in the Miss Telecoms Nigeria beauty contest. In her modelling career Nancy worked for the likes of House of Marie, Ade Bakere, Zizi Cardow, Adebayo Jones, Shakara Couture, Konga Online among others.
The very trendy presenter and actress stands out with her low cut hairstyle,its usually dyed blond with a curved parting at the front.It has now become her signature hair.
Nancy's career in acting started in the TV series Echoes in 2011, She also appeared in several movies in 2014. She also doubles as a television presenter, she is mainly known for her job as a presenter in the gossip show Squeeze, the technology show "what's hot and backstage segments of MTN Project Fame season.
When you are as beautiful and famous as Nancy,it's inevitable that there will be big focus on your private life and especially relationships.Hence,the constant prying to want to know if she is married or has a boyfriend.
Well,we know for a fact thst she is not married.What we don't know is if she is in a current relationship.
She is very smart with keeping her private life private.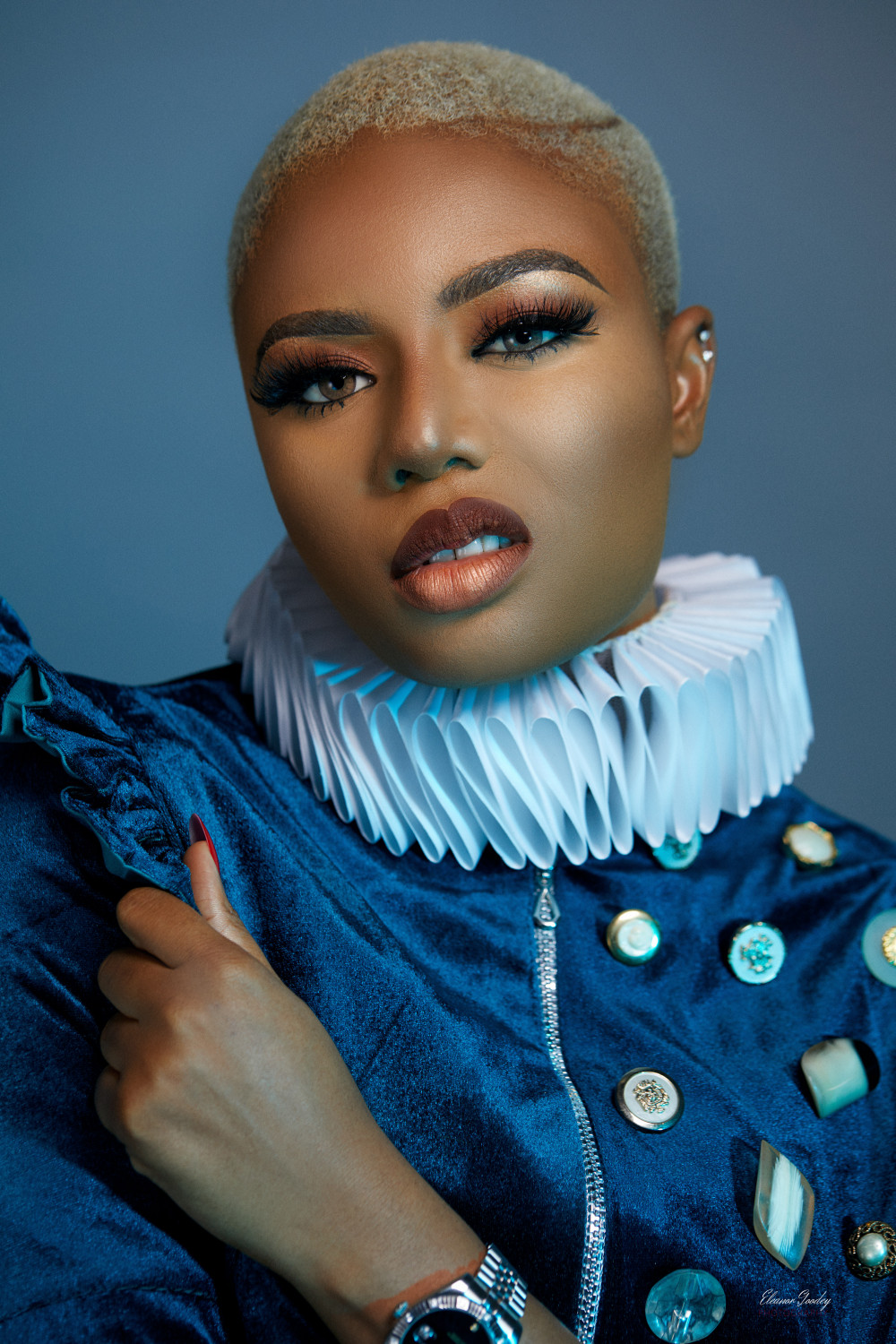 Nancy replaced Toke Makinwa as the presenter of the popular show "Trending" on HipTV, Isime also co-hosted the 2019 edition of the Headies award show with Reminisce. She has a strong media following on Instagram, garning love from her generosity to charity. Nancy spends every of her birthday in Orphanages, giving love to the children.
In 2016 Nancy was voted City People Entertainment Award VJ of the year, she has also won City People Movie Awards Best supporting actress (English)