Percy Harvin comeback after 4 years hiatus from the NFL,is articulated nicely by the star.The ex super bowl champion and American football wide receiver said:
"I'm ready to return to the NFL,I thought I was done, but that itch came back. I've been training with a former Olympian. My body is feeling good. Mentally I'm better. My family is good. The timing is right."
The last time Percy played in the league was in 2016 for the Buffalo Bills.He was forced to retire due to a series of injuries and constant migraine.
"I had a dream a while ago when 12 was with the #Patriots, that I would play for Tom Brady," Harvin said. "That was well before the pandemic & he went to the Bucs, my comeback was already in the works."
The 31 year old added, "But I'm ready for any offense that'll just let me go."
Harvin was the 22nd overall pick in the 2009 NFL Draft.His best moment was helping
the Seattle Seahawks win Super Bowl XLVIII with an 87-yard kick return TD against the Broncos.
He is not married but has a son with his as then long term ex girlfriend Janine Williams.They began seeing each other as co students of University of Central Florida.
Percy made a controversial revelation last year when he confessed to being high on Marijuana before every NFL game he played.
He said the reason for this was to fight his anxiety,after a cocktail of prescribed medications didn't help.Don't they test these guys?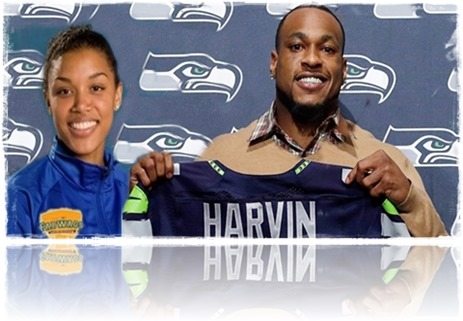 His ex girl friend and mother of his son,Janine