George Floyd funeral,brought Family and friends of the murdered black man that was killed by officers of the Minneapolis police force,together in his hometown of Houston,Texas, on Tuesday to pay their last respects to the 46-year-old at his final funeral service.His Gold casket was wheeled into the church for all to see.
As usual,Rev. Al Sharpton led the family of George Floyd into the sanctuary, as several
police officers from Texas Southern University stood guard at the entrance, wearing face masks printed with Floyd's dying words. ( "I can't breathe")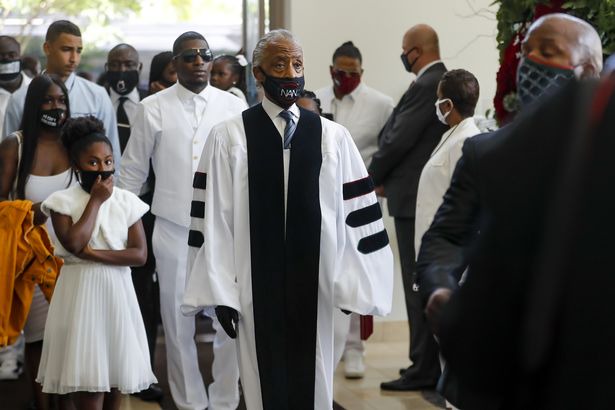 Many dignitaries were present,amongst them were, Sylvester Turner, Houston's mayor, Houston Police Chief Art Acevedo, Houston Texans player J.J. Watt, Congresswoman Sheila Jackson Lee, Jamie Foxx, Ne-Yo, Channing Tatum , and Floyd Mayweather, the boxer, who had spent thousands of dollars to cover the family's funeral costs.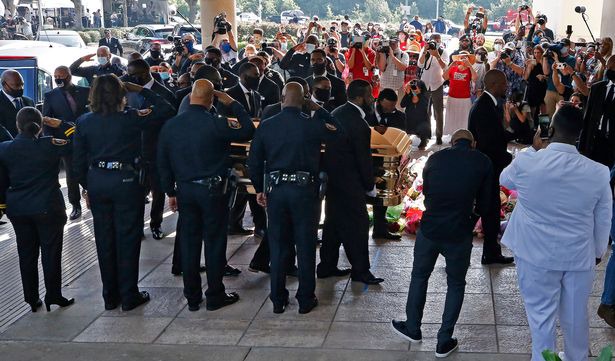 Democratic presidential nominee,Joe Biden gave a message to mourners via a prerecorded video, in which he paid his respects to Floyd's family and implored Americans to continue to fight against racism and injustice. "As I have said to you privately, I know you will never feel the same again," Biden told the Floyd family. "Unlike most, you must grieve in public. It's a burden, a burden that is now your purpose to change the world for the better in the name of George Floyd."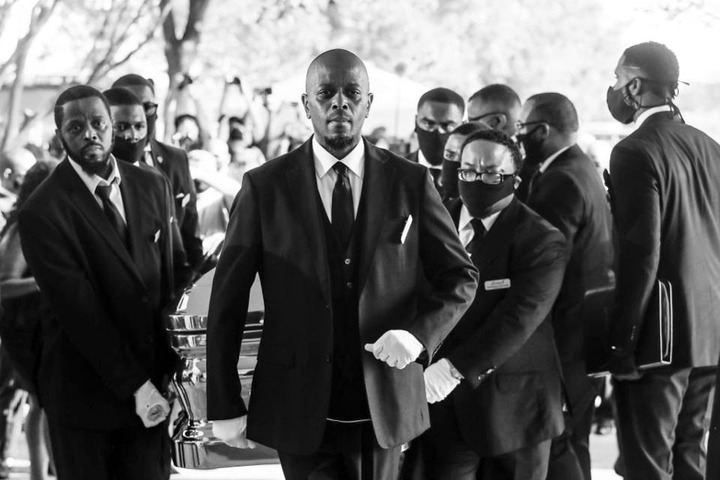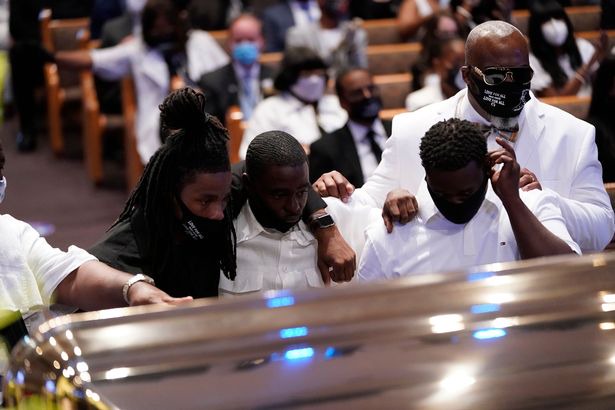 Houston Mayor Sylvester Turner announced at the funeral for George Floyd that he will sign an executive order that bans chokeholds in the city.
"In this city, you have to give a warning before you shoot," Turner said. "In this city, you have a duty to intervene."
Congresswoman Sheila Jackson Lee who also spoke at the funeral service said: "I want to acknowledge those young marchers in the streets. Many of them could not be in this place. They are black and brown, they are Asian. They are white. They are protesting and marching. And I'm saying as a momma, 'I hear your cry.' That is what George Floyd wanted us to know."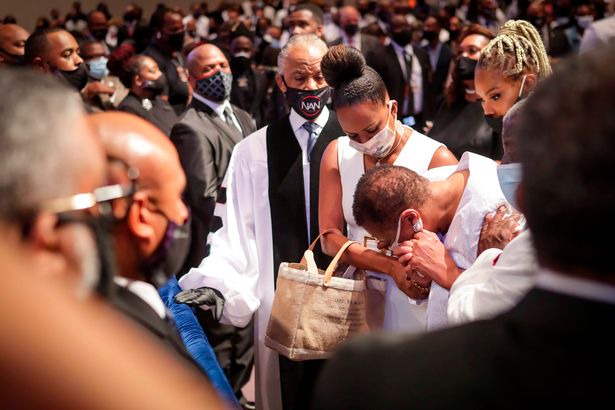 Lee said she is unable to remove Floyd's last words "I can't breathe" from her head. But the congresswoman said his death served a purpose.
"His assignment turned into a purpose," she said. "And that purpose was heard around the world. There are people rising up that will never sit down until you get justice."
Mr. Floyd, who was killed two weeks ago by a Minneapolis police officer who knelt on his neck during his arrest will be laid to rest next to his mother, Lacendra, known as "Cissy", at Houston Memorial Gardens in Pearland.
Memorial services were also held last Thursday in Minneapolis and on Saturday in North Carolina.