Pastor Tunde Bakare and politics.Pastor Tunde Bakare has revealed how he turned down $50,000 transport fare from Goodluck Jonathan and Godsday Orubebe.
While giving the details, Tunde Bakare said: "I can tell you what I received. I took two people there one day and he invited us to dinner. I had a bad sore throat that day, so I took a pass regarding the dinner. Another day, I took a couple there and I took a cup of tea. I told you about the $50,000 which
I refused, but that was Orubebe.
He sent me a cow at Christmas – which I gave the staff to kill – and a hamper through our pastor in Abuja, but I told him to keep it. Finally, when the opportunity came and he (Jonathan) said, 'I will
like to give you something'. I [then] said 'I like pens: so if you must give me anything, let it be a pen, so that I can show it to my people and say 'the president gave me a pen.
Christian leaders benefitted tremendously from his administration in terms of licences and waivers. If you have benefitted from evil, you cannot talk about it, nor criticize it. Let everyone declare what he has received. Jonathan once reached out to me. When I got there, he said he needed someone who could tell him the truth always.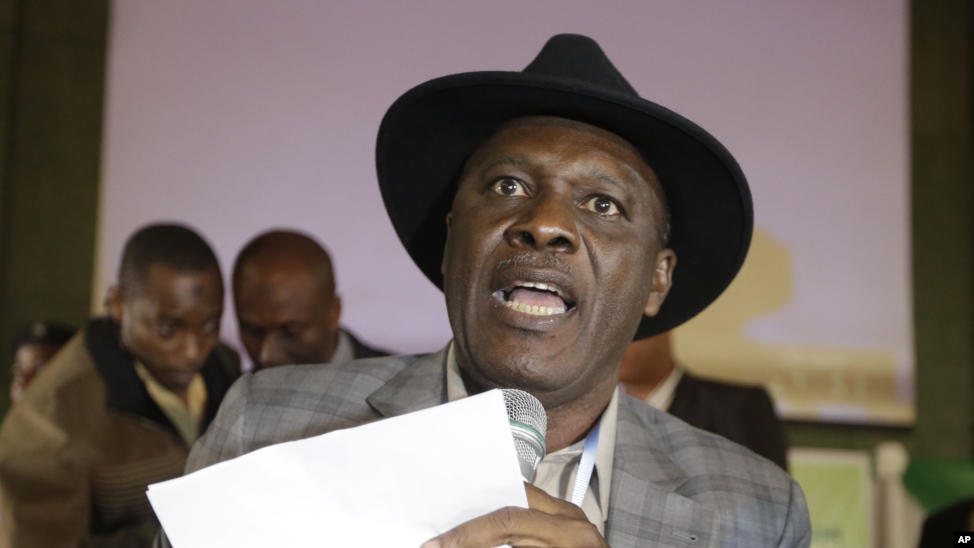 Orubebe allegedly offered Tunde Bakare $50,000 transport fare after Goodluck Jonathan visit.
I said, 'if that is what you want, you have me at your side.' One day, after a meeting with Jonathan, former minister in charge of Niger Delta Affairs, Godsday Orubebe, ran after me and offered me $50,000 for my transport. I said, 'Haba, take your money, I am not for sale'. We said goodbye to him and the rest is history,"….
I take this story with a pinch of salt,Tunde Bakare seems to be the man everybody wants to bribe or
give money to in Nigeria.I remember how the same Tunde Bakare said he was given a braand new Rolls Roce worth hundreds of thousand of dollars for his birthday and turned it down! Now there was no proof of this gift,no pictures,no witnesses nothing.And now Pastor Tunde Bakare allegedly turned down a $50,000 gift from Jonathan and Orubebe? Hmmm..To me it sounds like the case of the boy who cried wolf too many times.It may very well be true that Tunde Bakare did indeed was offered $50,000,but the cynic in me is just not buying the story.Why did he keep going to Goodluck Jonathan and taking people to him anyway? Sebi he be pastor? What's with the middle man thing?
I somehow think there is a lot more about this Tunde Bakare man than meets the eye.Why can't i find people to give me $50,000 for transport fare? As much as i travel? Its not fair o...
But just imagine for a second,if this Tunde Bakare story is true,is this how this people spend our money? $50,000 transport fare? There is God oooooooooo