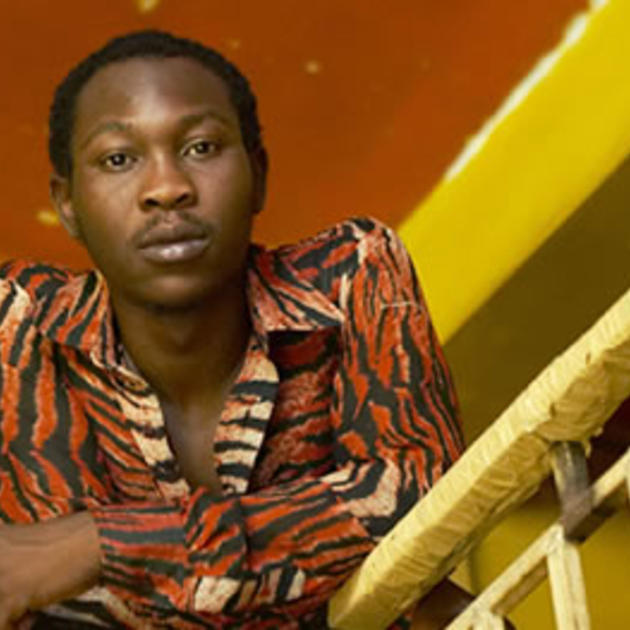 Afrobeat star and Late Fela's son, Seun Kuti has explained why he would not vote this year. He also opened up on the only condition under which he would forgive Buhari for locking his father up. He told the

Nation

No, I don't have my PVC because I decided already long time ago, even before the candidates were chosen, that the election is the politician's elections still. I'm not going to vote. And I've been proven correct. I'm happy that so many people in Nigeria today want to be involved in the democratic process of this country. It is a big development in our democratic development.
And so many people want to also cast protest votes this year protest against how




the country has been run by the present administration and I understand. And I support it as well. But the truth about it is that I believe that I am very politically mature. And for me to cast my vote, whoever I vote for has to represent my aspirations. I won't just cast a protest vote in as much as a protest vote is needed in this forthcoming election.
The candidate that is brought forward as well is someone that I believe is not in the good books of the Kuti family. And my family, we're very united in our views about civic responsibility and human rights.
And retired General Buhari has trampled on the rights of my family when he jailed my father, illegally for that matter. And Fela was innocent. This is why it would be difficult for me to say I want to vote for Buhari.
Maybe if Buhari wins and becomes president, then I can forgive him if he begins to do to Nigerians what Fela would have liked for Nigerians because maybe if Buhari becomes president and he suddenly becomes pro-people, developing Nigeria from the ground-up, things that I know would have made my father happy, and he is bring Nigeria up yeah. Definitely, I would understand that even if Fela were alive and Fela sees Nigeria going forward like this, he would speak in favour of the man. But so far, I can't betray my father based on some promises and some words. So, that is why I'm not voting for him.