Deaf man shot by police.A North Carolina state trooper shot dead a deaf and mute man who was speeding. The man, Daniel Kevin Harris, a 29 year old father to a 4 year old was trying to communicate with the trooper using sign language when he was shot and killed not too far from his home in Charlotte on Thursday evening.
I really cannot understand all these unnecessary killings and waste of life.These police men are trained for years in marksmanship,must they always shoot to kill? Can't they shoot to disarm or harm without killing?Daniel Harris was deaf and walking towards police because he did not hear what the police man was saying supposedly,so does that mean everytime a man walks towards the police and
does not stop he should be shot dead?Was the suspect seen holding something?Di he put his hands in his pocket as he was walking towards the policeman?Did he look threatening?I can ask a thousand questions but it will do no good and would not bring these poor deaf man who was shot dead back!
Police say the North Carolina state Trooper Jermaine Saunders tried to pull Harris over for a speeding violation on Interstate 485 at around 6.15pm, but the driver led authorities on a brief pursuit before he finally stopped.
Authorities said after Harris stopped, he got out of his car and an encounter took place between the driver and the trooper, causing a shot to be fired. Harris died at the scene. But witnesses said Harris, who was unarmed, was shot 'almost immediately' after he got out of his car.
His immediate family members say they are also hearing impaired.
His brother, Jay Harris, spoke to WCCB Charlotte through a sign language interpreter:
"He was unarmed". "And he is a deaf individual, and I think that he was just afraid."
Jay Harris thinks his brother didn't know Trooper Saunders was trying to pull him over for speeding. Trooper Saunders says he shot Harris because he was advancing and not following commands.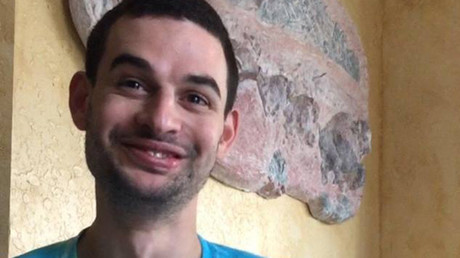 But his brother said
"He could not hear their warnings. He could not hear their commands to stop or to stay away from them," .
Family says his mother is in the hospital with a heart issue since the shooting.
"He was shot, and now we're left with nothing," said Jay Harris.
The family wants the state to document in the Dept of Motor Vehicle system when a driver is deaf to alert officers when they pull over someone who is hearing impaired.
"What is wrong with us, and what is wrong with a system that allows this to continue to happen? It needs to stop". "Daniel's death represents that he is a hero in our deaf community. He will raise awareness on this issue so that we can prevent this from happening to other deaf people in our community" said Jay Harris.
Source: WCNC