Top 20 richest Nigerian musicians.The richest musician in Nigeria today or musicians rather, are living large.Most of those on the list are expected because they are some of the biggest stars in Africa.But it is the riches The music business prosperity has come at a right time,cos now the youths have a way to a fortune.They can build on their musical talent and make lots of money just like the Nollywood film industry in Nigeria did for the actors and actresses.
But even the Nollywood actors are not as rich as these Nigerian musicians.
And the net worth of these musicians that will blow your mind!
The wealth of these Nigerian musicians is mainly determined by their total value of assets including endorsement deals,concerts,Youtube downloads,online sales minus their total liabilities (Net worth).
So relax,sit back and take a trip into the world of Top twenty richest musicians in Nigeria.
20. Olamide
Net Worth: N400 Million
This Lagos based Nigerian hip hop rap artiste, Olamide, was born on 15 March 1989 and records mostly in his native tongue, Yoruba. He released his debut studio album Rapsodi in 2011, and in 2013, Olamide became the first Nigerian to sign an endorsement deal with Ciroc. Olamide has built a fortune for himself. His song "Eleda Mi" has 1.2 million YouTube views. He is believed to be the mastermind behind the rise of Shoki and his current net worth is N400,000,000.
19. Patoranking
Net Worth: N400 Million
Born as Patrick Nnaemeka Okorie, Patoranking is one of Nigerian's finest reggae-dancehall artiste. In 2010, he signed a record deal with K-Solo's Records and released "Up in D Club," since then he has been making a good name for himself in the music industry. His number one song Girlie O featuring Tiwa Savage has made over 3.5 million views on YouTube and that has contributed to him earning enough money to be ranked as the 20th richest musician in Nigeria.
Net Worth: N572 Million
Yemi Eberechi Alade came into limelight after winning the maiden edition of thePeak Talent Show in 2009, she later released her first single "Fimisile" under the Jus' Kiddin' label. She is best known for her hit single Johnny. Johnny" became an international smash hit as the single dominated the top of music charts and became an anthem in countries like Tanzania, Kenya, Ghana, South Africa, Liberia, Uganda, Zimbabwe, The United Kingdom just to name a few.
17. Duncan Mighty
Net Worth: N700 Million


The music of the Rivers born singer and producer known as Duncan Mighty, is heavily influenced by the sounds and culture of his people, as most of his songs are sung in his native Ikwerre tongue. Duncan performs in most government functions and is regarded as one of the most successful artistes from the Niger Delta. His most popular songs on YouTube are "Port Harcourt Boy" and "Obianuju". Both has collective views of 3.1 million.
16. Chidinma Ekile
Net Worth: N820 Million
Miss Kedike popularly known as Chidinma rose to stardom after winning the third season of MTN Project Fame West Africa. Following the release of her music video"Emi Ni Baller", she became the first female musician to peak at number 1 on the MTV Base Official Naija Top 10 chart. Her video "Kedike" has 1.2 million views on YouTube while "Oh Baby" featuring Flavour has 600,000 views.
15. Phyno
Net Worth: N900 Million
Phyno started his musical career as a producer in 2003, and is known for rapping in Igbo language. Phyno is a living genius and a hard-core rapper, he is hot in the market, no wonder every musician wants his collaboration. Phyno's net worth is roughly N900,000,000.
14. Ice Prince
Net Worth: N970 Million
Ice Prince, born as Panshak Zamani, rose to fame after releasing Oleku, one of Nigeria's most remixed songs of all time. He won the 2009 Hennessy Artistry Club Tour. The Chocolate City rap artist has won other achievement awards including one BET Award, The Headies Awards, Nigeria Entertainment Awards and two Channel O Music Video Awards. His most popular song Oleku has 3.1 million views on YouTube.
Net Worth: N983 Million
Formerly a member of the KC Presh, one time winners of Star Quest Reality Tv Show, KCee is one of the most successful musicians in the industry. His hit songs "
Pull Over
" and "
Limpopo
" has made over 14 million views on YouTube. KCee is worth about N983,000,000.
12. Timaya
Net Worth: N995 Million
Born as Enetimi Alfred Odon, Timaya is the founder of South South hip hop group Dem Mama Soldiers. His solo career began in 2006 with the release of "Dem Mama", which also appeared on his debut album, True Story. Timaya's vocal power is unmatched in the industry. The Egberi Papa 1 of Bayelsa once won the hearts of his fans talking about how he sold plantain on the streets. Timaya has risen from a plantain hawker to one of the richest Musicians in Nigeria.
11. M.I
Net Worth: N998 Million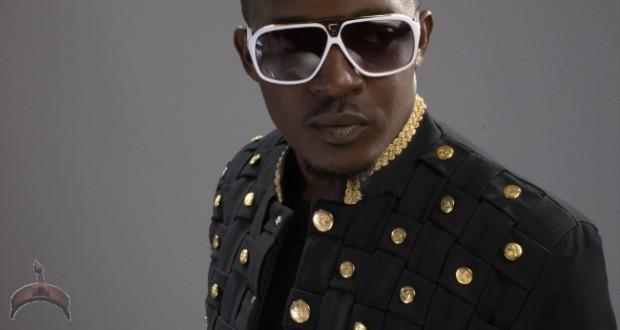 The Artist and Music Executive of Chocolate City, Jude Abaga, popularly known as M.I, is a revolutionary Nigerian hip hop rapper. He rose to fame in 2006 when his song "Crowd Mentality" became popular in his hometown, Jos. Since then, he has won several awards. MI has made a name for himself in the industry. MI is credited with the success of people like Ice Prince Zamani, and he is the 11th richest Musician in Nigeria with a net worth of N998,000,000.