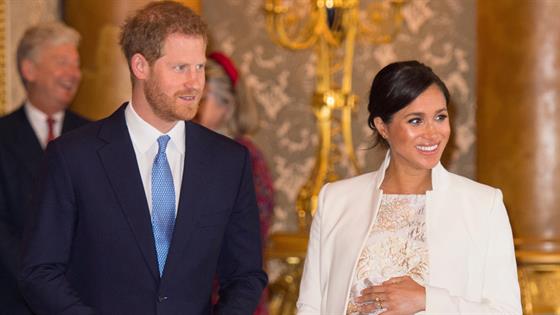 The Meghan Markle baby news has resulted in lovers of the royal family sharing the happiness of the royal couple.Prince Harry's new wife,put to bed in the early hours of Monday morning at 5.26am to be exact.The royal baby weighed in at 7ib 3oz.
She had wanted to have her first child at home but things were not to be as they made a hurried dash to the hospital.She gave birth at London's Portland hospital.
They are now back home at Frogmore cottage.
The world is expected to see the new arrival on Wednesday.I hope she has time to rest.She must be
under tremendous pressure.
The hospital she stayed at is reported to have cost £15,000 a night! Wow!
At a time like this,Harry would really be thinking about his lovely mother Princess Diana.It would have been so beautiful having his mum around,but hey,life is not always what you expect it to be.
I am sure he will get enough supprt from his grandmother the Queen,his dad Prince Charles and brother,Prince William.
Meghan,who is the first black Princess in the royal family,has her mother with her and helping out with the new arrival.Her estranged dad has also expressed his joy on the birth of his grandson