Priyanka chopra Miss world Miss India biography:Bollywood and Hollywood superstar,actress

Priyanka Chopra survived a scare when she was taken to hospital after she fell and hit her head in an accident while filming

her TV show Quantico.
The 34 year old actress, had slipped and fallen during a stunt and suffered concussion after hitting her head.
In a statement, ABC - the network for Quantico - did not confirm this but said a "minor incident" took place on the New York set of the FBI drama series on Thursday night.
"It would be premature to comment further until we have all the information. She was
examined by a doctor, released and is home resting comfortably,"
Priyanka is a huge star back home and everything she does is big news.She also has two famous sisters,well,cousin sisters as they are referred to.
Meera Chopra,is one of them and is mainly into the Tamil film industry.The other is
Parineeti,who is also into the Bollywood film industry.
Her parents are mum and dad,Ashok and Madhu,and her brother is Siddharth.
Sadly,her father who was a doctor died in 2013 from cancer.
The star is a bit of a fashionista and she dazzled at the 2016 Oscar in her beautiful outfit.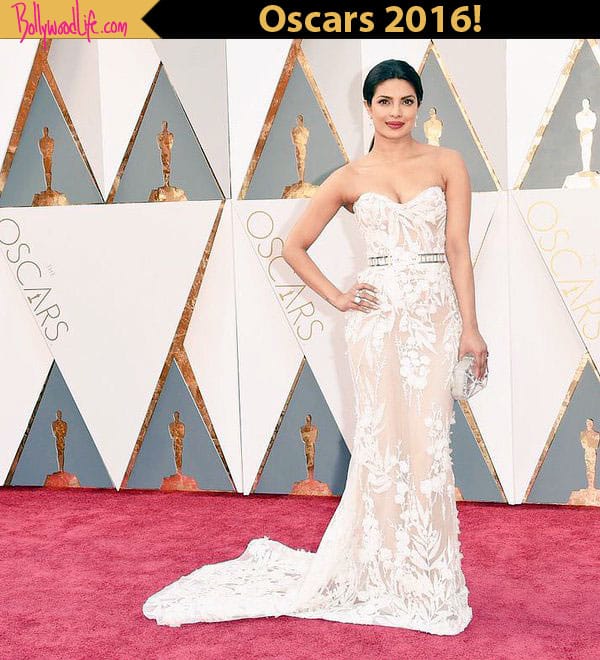 Here are some biography facts about the star,her h

eight in feet is

5 feet 6 inches.Her weight is

117 lbs

–

53 kg

.She

was born on 18 July 1982 in Jamshedpur, Bihar (now in Jharkhand).

Her father was a

Punjabi

, while her mother is from Jharkhand.She is also a

singer

,and the winner of the Miss World pageant of 2000.She is one of Bollywood's highest-paid actresses and one of the most popular and high-profile celebrities in India.
What a love of her fans will like to see though is a
priyanka chopra husband,well,that is still in the pipeline.Despite many high profile affairs including those with Aseem Merchant,Shashid Kapoor,Ashkay Kumar,Harman Baweja,the Bollywood star is still single.Her net worth is said to be
$ 6.7 million
(
400 million
INR or forty crores).It has also been reported that she gets paid as much as1.8 crore for endorsements and 5 to 6 crore INR for every film.Not bad is it?